6 km
walk suitable for everyone
6km walk suitable for everyone organized by the Committee of the Classic Wines of Valpolicella and Recioto.
A single route of about mixed asphalt / dirt and slightly wavy of 6 km (some parts of compact dirt road are present).
Everyone has the right to participate, even minors. Minors can participate under the responsibility of a parent.
Registration fees
---
The registration fee is unique and amounts to € 6, of which € 5 will be donated to charity for the ABEO-Villa Fantelli project .
The participation fee includes
- Race number personalized with the name of the athlete - Race package with technical gadget - Toilets and showers near the departure / arrival area - Storage of the bags - Insurance and medical assistance - Refreshments (eat and drink) along the way and final refreshment - PASTA PARTY
Registration closing
Registrations will close on 27 April 2019.
Registrationsr at the Amarathon expo area in Pedemonte will close on 01/05 at 9.45 am.
---
Percorso da km 6
The half-marathon will reach the territory of 5 municipalities of the Valpolicella Classica area, among evocative bucolic landscapes immersed in the vineyards and ancient villas of the historic Valpolicella.
A unique path for runners just like Amarone is unique!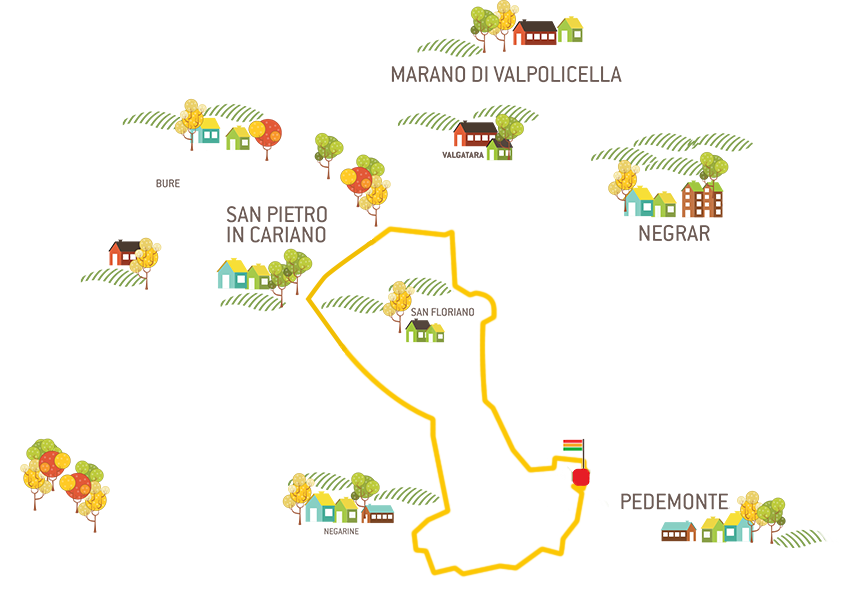 Participants can pick up the race number and the race package in Pedemonte at the Expo Area on 30/04/2019 from 3.30 pm to 7.00 pm and 01/05/2019 from 7.30 am to 9.45 am.
SERVICES 1 initial refreshment and 1 final refreshment HEALTH SERVICE The Organizing Committee will prepare an adequate medical assistance service at the departure and arrival points. ARRIVALS Athleteswill be able to access the pasta party.
Do you want to receive updates on the fourth edition of AMARathON 2019? Subscribe to the newsletter